Susan S. Trout, PhD, Co-Founder and Executive Director
When we commit to showing another way
to ourselves and others, we take the first
step toward our ultimate destiny as human
beings: to evolve as souls by extending the
gifts of our learning in service to others.

~ From To Show Another Way ~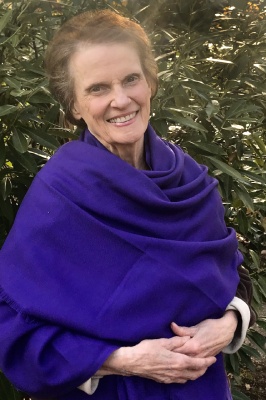 Susan Trout has focused her life on a single purpose – to understand service as a way to live in harmony with the soul's true nature. As a result, the teachings within her seminal work,
The Soul and Service Trilogy,
 and the newly published
To Show Another Way: How to Learn, Heal, and Serve at a Time of Crisis on Planet Earth,
synthesize universal spiritual teachings, psychological and neurological research, inner revelation, and practical application. Susan writes and teaches worldwide about service, leadership, soul development, and group life.

Susan co-founded and pioneered the Institute for the Advancement of Service, in Washington, DC in 1980.  Its school of thought is known as The Clarion Way – the name given to the collective teachings of The Soul and Service Trilogy. As Director of The Clarion Way Programs, Susan now dedicates her efforts to sharing the transformative teachings of The Soul and Service Trilogy with individuals, leaders, groups, and organizations who are searching for concrete ways to usher in the new world.

Susan holds graduate degrees from Stanford and Northwestern universities in psychoneurology and communication disorders. She has worked as a specialist and researcher in communication and neurological disorders in Alaska, Illinois, and California, including serving as a research consultant for a study of neurophysiology in children with brain disorders at the University of California's Langley Porter Neuropsychiatric Institute. In the 1970s, Susan co-founded and served as the chair of an innovative, nationally recognized clinical training program in neurological learning disorders at the University of the Pacific Medical Center in San Francisco.

Susan's work has been cited in numerous publications of various disciplines. For over 50 years, she has served leaders and organizations worldwide as they come to view their service and leadership as a classroom for spiritual development and self-transformation – a classroom of the soul.